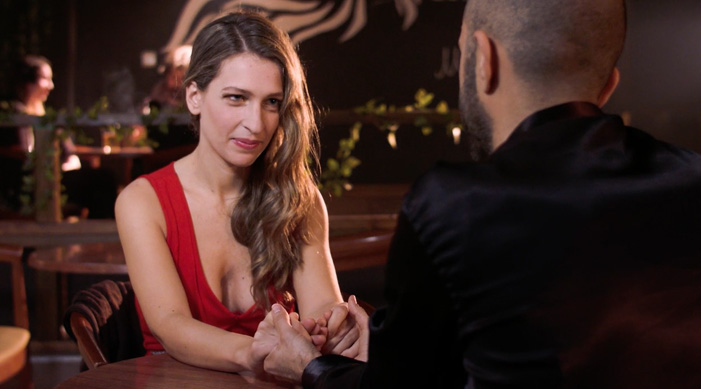 Title: Short Story of A Relationship
Runtime: 4 min
Country: Spain
Director: Ruben Arnaiz
Placement: Special Mention
Competition: September 30, 2016
Synopsis: An ordinary woman. An ordinary man. A current relationship. A simple tutorial of a relationship in three steps.
DIRECTOR Q&A
OR: What was the inspiration for your film?
RA: The idea was to make a dramatic short story about a normal relationship. Even being "drama" was always the ironic and even comic situation, which almost everyone has ever lived. As we did in a previous short film ("Fell, not to say") the greatest inspiration was, of course, Woody Allen, who knows comedy mix well inside the drama, and drama into comedy.
OR: When did you conceive the idea for your film and how long did it take before it was realized?
RA: The idea was conceived as a short film. Something that could be shot quickly, with little means. The script (which as you can see, is extremely simple) was written in a couple of days and before a month had already filmed. The magic of cinema.
OR: What was the most challenging aspect of working in a short film format?
RA: The hardest when making a short is the attention of the viewer, which is much shorter. The viewer gets impatient much more than a feature film, so you have to be much more concise and faster than a feature film or long project.
OR: What was the most challenging aspect of your production?
RA: Sound. It was the only thing that gave some trouble, having to shoot at a pub where machines ran constantly and that affected the direct sound.
OR: Do you have any advice for first-time filmmakers?
RA: Especially if you are from Spain, like me, which is so difficult to work in cinema, but that applies to all filmmakers in the world: Love cinema. You must do it with love, like everything else. The talent you have, or not have, but experience is gained over time. But in a country like Spain, it is very easy to stop "feel" love for cinema given the difficulties. Luckily for me, my love for cinema is bigger than anything else.